Reasons for visiting "Kaiyukan", ranked No.1 in Asian aquarium.Kaiyukan is one of the sightseeing spot in Osaka.
Ranked No.1 in most attractive aquarium in 2014 from "Trip advisor". Also, it ranked 1st in Asian aquarium, then it is the most popular aquarium in Asia. Furthermore, it is still popular with ranked 13th in world ranking.

What would be the reasons? We are now looking forward to see its attractions.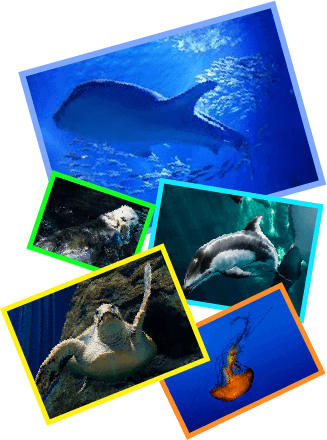 "Kaiyukan" is located in Tenpozan, Minato-ku, Osaka-shi. The largest aquarium in the world, there are 30000 sea creatures of 620 species in total.
The most attractive feature in Kaiyukan is a huge aquarium.
The aquarium which imaged "The Pacific Ocean" with the maximum length of 34m, depth of 9m, and a volume of 5400 cubic meters, which is top five size in the world. Everyone in the aquarium stops and watches as they gracefully swim through the aquarium.
The point is the whale shark which is length of 4m is the most popular.
Also, another point is "Kaiyukan" imaged the oceans all over the world. Such as Panama Bay, Ecuador Rainforest, Antarctica, Great Barrier Reef, Maldives, Arctic Ocean, and Deep Sea, are all available in Kaiyukan.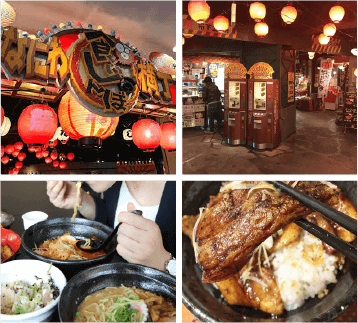 You can also enjoy Osaka's "gourmet" Market place which located next to Tempozan.

"Reproducing the towns cape that imaged old Osaka downtown such as station shopping street around the Showa period 40. "Naniwa no Towns cape is a food theme park of Japan's first "Kansai specialty gourmet" that gathered together the selection of old-fashioned original, original food, merchandising stores of Naniwa Gourmet.